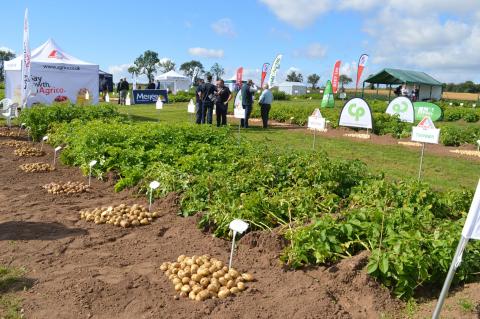 March 26, 2020
As planting time for Potatoes in Practice demonstration plots approaches, there is considerable uncertainty for the foreseeable future around the availability of labour and workforce and regarding restrictions on movement and activity. The event partners have decided that it makes sense to clarify matters which can be controlled.
We have decided, therefore, to cancel Potatoes in Practice for 2020. This will allow those in agriculture to focus their resources, abilities and attention on the most pressing matters which are prioritising primary agricultural production and keeping the population safe.
As the UK's largest field event for potatoes, it will be a considerable loss to the sector in terms of seeing what's new, networking with colleagues and contacts and catching up with friends in the trade but it means that there will be even more to see, catch up on and talk about at next summer's event when things are (hopefully!) back to normal, or close to it.
See you at Potatoes in Practice 2021, on Thursday 12 August at Balruddery Farm, Angus.
The Potatoes in Practice Committee
On behalf of the James Hutton Institute, Agrii UK, AHDB and SRUC